Popcorn Cake
Recently I stumbled upon this grand idea of Popcorn Cake. Two sites at incredible pictures and recipes, so I decided to try them both! Here is the one from
Cookies and Cups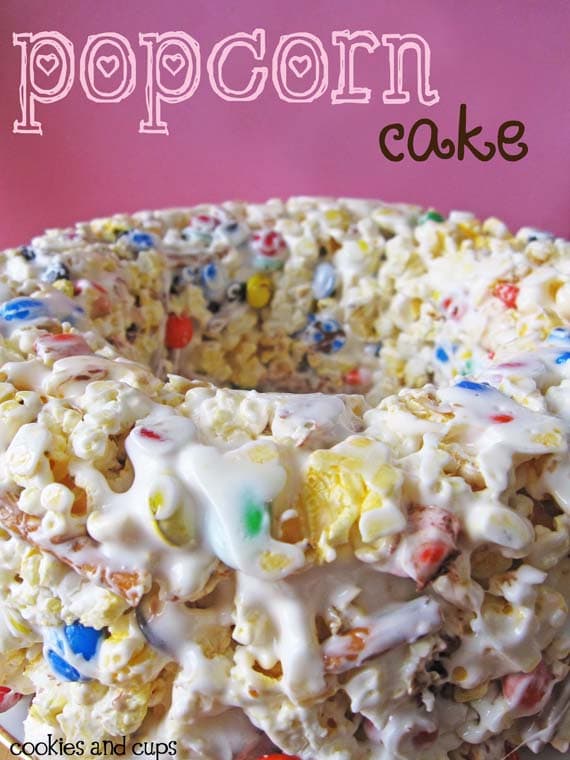 Super cute, calls for popcorn, M&M's, pretzels and melted marshmallows. It tasted okay.
Then here is the one from
Baker Girl
This one called for popcorn, sprinkles, mini M&M's and melted white chocolate and Vanilla cake...it was AMAZING!
Here are my pictures...
Baker Girl Version...which really was sweet and salty. I added Peanut M&M's regular size and it was bomb.com! I also put it in a mold so as to look more like a cake.
This is Cookies and Cups version, looks good but it didn't have that sweet factor to it as much as the white chocolate did! But it looked great and my kids enjoyed!